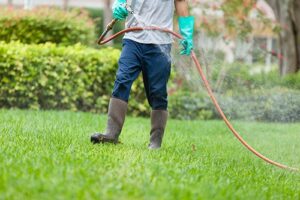 Have you ever attempted to resolve a pest problem at your home, but the insects will not go away? Hiring a pest control company to take care of the annoying insects can eliminate that headache for you, all while offering other benefits as well. Here are five reasons that you should give a pest control company a call:
Less Pesticides
When you attempt to resolve a pest problem yourself, you are much more likely to use more pesticide and other toxins than a professional would use. You can eliminate unnecessary toxins by contacting the professionals.
Eliminate the Source
Professionals know where to look to find the source of the infestation. Instead of just killing the insects that are visible, the source can be eliminated.
Save Money
The amount of money spent on a professional exterminator is typically less than what a DIY exterminator spends attempting to resolve the infestation themselves.
Healthier House
Insects and improper pesticide use can cause residents of your house to become ill. Using a pest control company can help keep your house healthier.
Worry Free
By regularly using a pest control company, you can live peacefully knowing that your house is free of unwanted insects.
You may not think a pest control company is necessary, but it is well worth it! Contact Dave's Pest Control LLC. for more information regarding keeping your house free of pests.