Pest Control & Exterminator Services
Homeowners, need an exterminator? Call Dave's Pest Control.  We have been providing pest control and extermination services in Port Orange, Daytona Beach, New Smyrna Beach, Deland, Ormond Beach, Palm Coast, and throughout Volusia and Flagler Counties since 1980. We provide both residential and commercial pest control, and we've earned our reputation for honesty, dependability, and exceptional service! Dave's Pest Control company is the go-to in pest control for northeastern Florida. 
Call Us Now at 386-767-7451 For a Free Quote!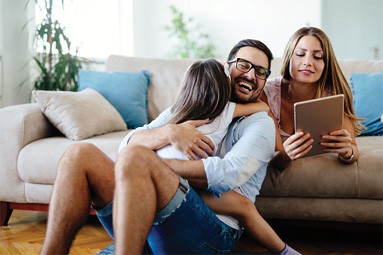 Orlando Pest Attic Battle
Tips To Keep Away Pantry Pests
Don't Let Bugs Ruin Your Fun in Florida
CUSTOMER TESTIMONIALS & REVIEWS
"We've been with Dave's Pest Control for 6 years and have been supremely happy with their service and the results we've experienced with our lawn. They literally brought our St. Aug. grass back from the dead 6 years ago. It's been beautiful ever since…"
- Pam, New Smyrna
"I have used Dave's for years and they have always done an excellent job both at my home and office. Mark our current serviceman as well as Jerry who serviced us for at least 15 years before him have always been prompt and go the extra mile to give us the service we need. If we develop a problem, Mark takes it personally and will come back as often as necessary to get it solved. They are highly recommended."
- Cliff, Port Orange
"Matt Henning is an outstanding technician for this company. He has serviced our home for almost 30 years. Not only is he thorough and knowledgeable; he is very pleasant and unimposing. We can count on him to be punctual and he always has a cheery greeting. Even our people-hating cat seems to tolerate him and that's saying something!"
- Patty, Daytona
"I have had a few technicians over the years with Dave's and RJ is my newest tech. He's had a tough act to follow since the last tech but he's outdone himself. Not a day goes by that someone doesn't comment on how great my lawn looks. I am fortunate enough to usually be home when RJ arrives to service my lawn and he always asks if there are any problems or concerns. He's very knowledgeable and takes appropriate actions to keep my lawn in pristine shape. My hats off to RJ!"
- Dan, Ormond Beach
Pest Control Company Advice
Cockroaches, often regarded as unwelcome tenants, have long coexisted with humans, with a history intertwined in the annals of civilization. This essay explores the dynamics of this peculiar relationship, the repulsion roaches evoke, their affinity for water, and how their presence catalyzed the rise of the pest control industry leading to new innovations. Cohabitation with […]
Read More >
Bedbugs, scientifically known as Cimex lectularius, are notorious nocturnal pests that have adapted with remarkable efficiency to cohabitate with humans. Most information from ancient writings suggests that humans have been dealing with bedbugs for centuries, emphasizing the enduring nature of this human-bedbug interaction throughout our past. While the common perception is that these unwelcome guests […]
Read More >
Thanksgiving, a cherished American holiday, traces its origins to the autumn of 1621 when Pilgrims and Wampanoag Native Americans came together for a harvest feast, marking a moment of unity and gratitude. This event is considered the first Thanksgiving, a symbol of cooperation and shared abundance in the face of adversity. The first Thanksgiving took […]
Read More >