Choose the Permanent Bed Bug Treatment
At Dave's Pest Control, we have been helping people throughout Volusia and Flagler county sleep better at night with our bed bug treatment services for years. Bed bugs can be tough to get rid of and quickly get out of control — especially when you try to treat them yourself. The best way to get rid of bed bugs permanently is to bring in a professional like Dave's Pest Control. We have the skills and tools necessary to quickly and safely provide bed bug treatment. Don't try to handle bed bug extermination yourself, call Dave's Pest Control today for professional, lasting bed bug treatment.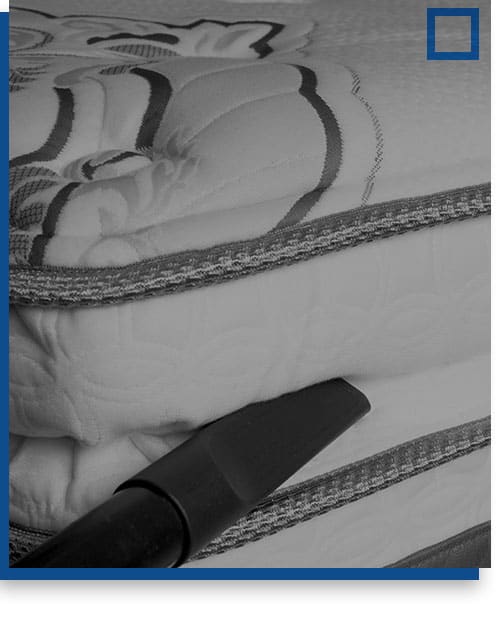 What can I expect when I work with Dave's Pest Control for bed bug treatment?
A thorough and comprehensive bed bug inspection

Information about what you can do and what our process will look like

Bed bug treatment that leaves no bed bug behind

A variety of bed bug treatment tools like steam or chemical treatment

Continued support and monitoring until we are confident every bed bug has been exterminated.
Ready to sleep easy again? Reach out to our team at Dave's Pest Control for your bed bug treatment services today.
Bed bugs are elusive, spread quickly, and are difficult to remove. Do-it-yourself bed bug treatment almost never works. Permanently removing bed bugs requires a professional bed bug exterminator like our team at Dave's Pest Control. Our certified and licensed bed bug exterminators have been removing bed bugs since 1980 and we adhere to a successful bed bug treatment process. Our bed bug treatment process includes:

A thorough bed bug inspection

Customer education and preparation


Post bed bug treatment monitoring
Inspecting for Bed Bugs
Our bed bug exterminators are happy to provide your home with a bed bug inspection. Bed bugs are elusive, but our experts know how to handle them no matter where they are hiding. Whether it be within the mattresses or furniture or the small cracks that you might never consider.
Identifying Bed Bugs
Bed bugs are very small and can be difficult to see. When you do see them, though, they are tiny, flat, and reddish-brown in color. They also are a round/almond sort of shape. You may not always spot the bed bugs themselves, but there are still some signs you can look for. 
Stains
Bed bugs leave specs and stains practically everywhere they go. Keep an eye out for tiny blood stains on your clothing, sheets, or mattress. You can also check for fecal stains. They will present as small black/brown dots on your mattress or other surfaces.
Bites
Bites are always a good indication that your home is in need of bed bug treatment. But how can you tell if you just have a few mosquito bites rather than bed bugs? Mosquito bites are typically one larger red bump whereas bed bugs are a series of small bumps that increase in number over time. Bed bugs will often bite the same areas night after night. Bites start as barely noticeable and slowly turn into red bump splotches of itchy skin. Though it's worth noting that some people may not have a reaction at all to bed bug bites.
Odor
If your bed bug infestation is fully realized, it may have an odor associated with it — but not the kind you might think. Established bed bug infestations can actually exude a sweet-yet-musty aroma. This smell is only noticeable after the colony has had time to grow and become well-established.
Exoskeletons
Like many other types of bugs, bed bugs leave behind eggshells and exoskeletons after molting. You can check your sheets, sleepwear, and mattress for eggshells and exoskeletons if you suspect that you may have bed bugs in your home.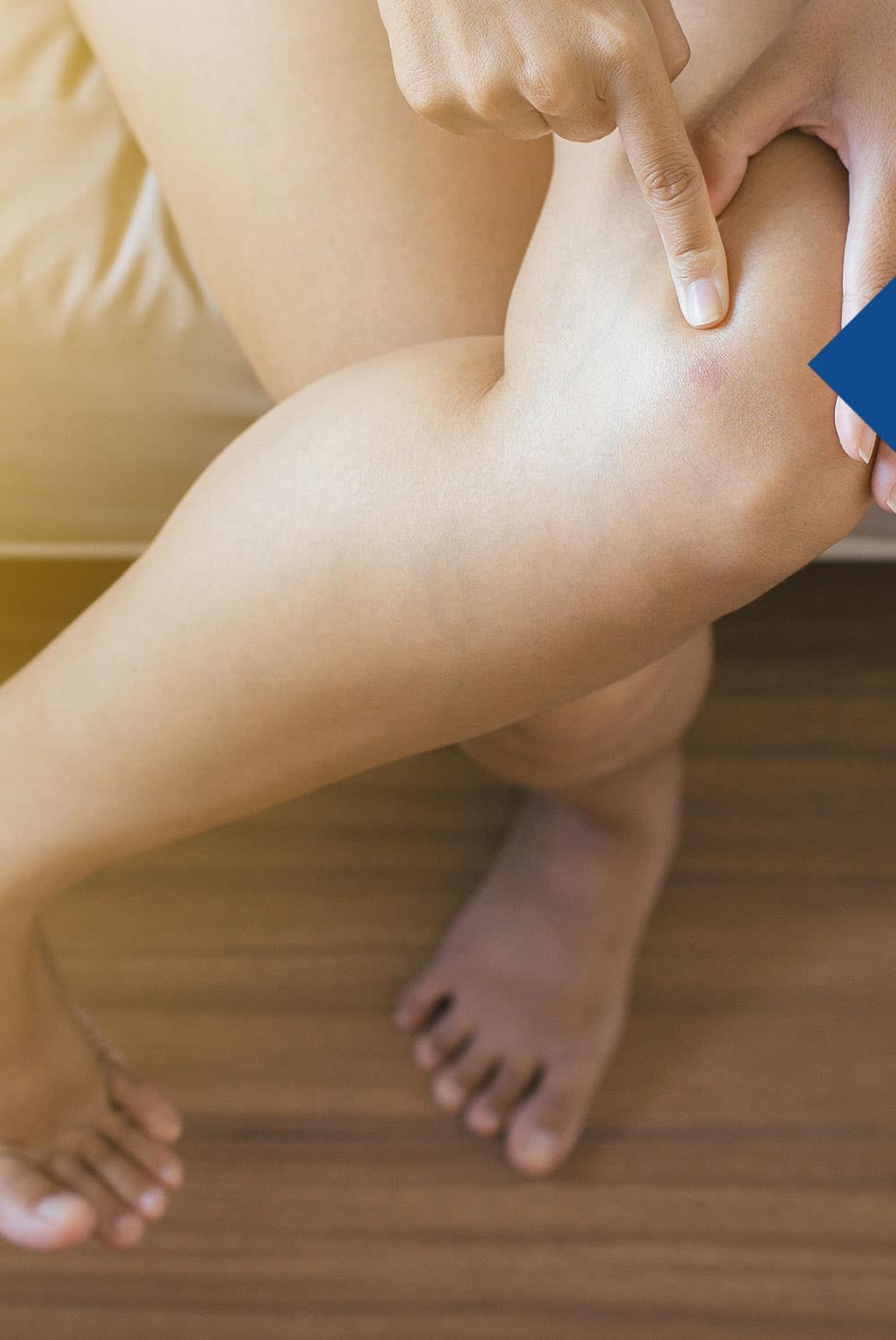 Symptoms
We touched on this a little bit above, but it is worth repeating. Some people who are bitten by bed bugs have no reaction at all. The red itchiness and burning only presents in some people. The reason that redness and itchiness are present in some people and not others is due to a developing allergic reaction to the bed bug's saliva. As the bed bug feeds on your blood, a small amount of bed bug saliva is introduced to the body. Some people develop an allergic reaction over time as they are continually exposed to the bed bug bites, resulting in redness and itchiness. 
For those who do see symptoms from bed bug bites, symptoms include: 
Red, Itchy Bumps

Problems Sleeping

Red Marks or Splotches Along the Body

Burning Bumps

Small Spots of Dried Blood On Sheets and Clothing

Welts

Red Bump With a Clear Center
If you are experiencing any of the above symptoms or have encountered any of the aforementioned signs, be sure to call Dave's Pest Control. Our exterminators have years of experience with bed bug treatment and can help you no matter the size of your infestation. We will completely take care of the bed bugs, ensuring you can rest easy for nights to come. If you live in Flagler, Volusia, or Brevard County, reach out today.
Bed Bug Treatment: Leave it to the exterminators.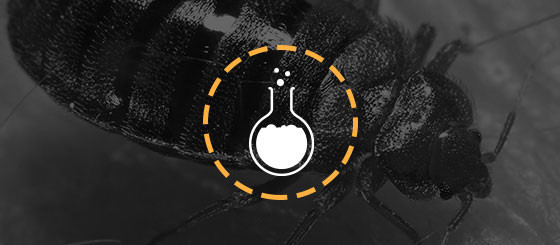 Chemical Treatment for Bed Bugs
Chemical treatments, in our opinion, are the best method for exterminating bed bugs. But, this method does require multiple bed bug treatments to be fully effective. Our experts are well trained and will implement our incredibly effective process for bed bug extermination. For maximum impact, we use a combination of different chemicals, such as growth regulators and pesticides, that eliminate the adults, sterilize the eggs, and then eliminate the hatchlings. In rare instances, the infestation is so rampant that fumigation is necessary; in which case, we have trusted partners we will refer to do fumigation.
Ongoing Bed Bug Monitoring & Inspections
Since bed bugs are resilient and hard to exterminate, we schedule follow up visits with customers to provide continued bed bug treatment until we are confident all the bed bugs are exterminated.
Do you think you may have a bed bug problem? Do not hesitate to reach out to the experts at Dave's Pest Control. Even one missed pregnant bed bug can cause an infestation. DIY bed bug treatments almost never work and usually end up making the problem worse.
Dave's Pest Control is based in the Port Orange area but we provide bed bug treatment in areas like Daytona, Ormond Beach, New Smyrna, palm coast, and throughout Flagler and Volusia Counties.