Choose the Permanent Bed Bug Treatment
At Dave's Pest Control, we have been helping people throughout Volusia and Flagler county sleep better at night with our bed bug treatment services for years. Bed bugs can be tough to get rid of and quickly get out of control — especially when you try to treat them yourself. The best way to get rid of bed bugs permanently is to bring in a professional like Dave's Pest Control. We have the skills and tools necessary to quickly and safely provide bed bug treatment. Don't try to handle bed bug extermination yourself, call Dave's Pest Control today for professional, lasting bed bug treatment.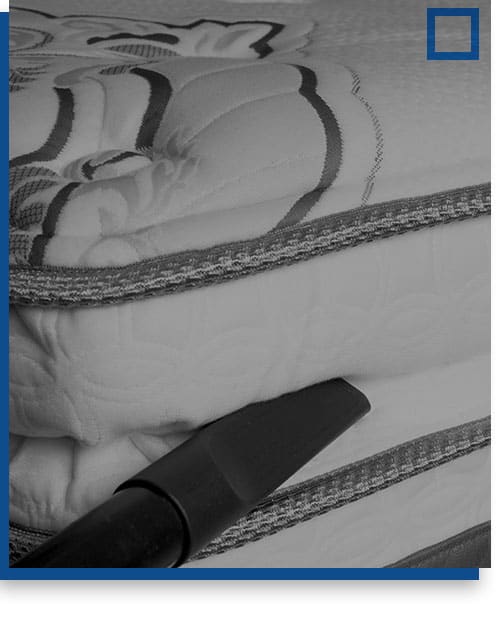 What can I expect when I work with Dave's Pest Control for bed bug treatment?
A thorough and comprehensive bed bug inspection

Information about what you can do and what our process will look like

Bed bug treatment that leaves no bed bug behind

A variety of bed bug treatment tools like heat or chemical treatment

Continued support and monitoring until we are confident every bed bug has been exterminated.
Ready to sleep easy again? Reach out to our team at Dave's Pest Control for your bed bug treatment services today.
Dave's Pest Control Bed Bug Removal Services
Bed bugs are elusive, spread quickly, and are difficult to remove. Do-it-yourself bed bug treatment almost never works. Permanently removing bed bugs requires a professional bed bug exterminator like our team at Dave's Pest Control. Our certified and licensed bed bug exterminators have been removing bed bugs since 1980 and we adhere to a successful bed bug treatment process. Our bed bug treatment process includes:
A thorough bed bug inspection
Customer education and preparation
Bed bug treatment
Post bed bug treatment monitoring
Inspecting for Bed Bugs
Our bed bug exterminators are happy to provide your home with a bed bug inspection. Bed bugs are elusive, but our experts know how to handle them no matter where they are hiding. Whether it be within the mattresses or furniture or the small cracks that you might never consider.
Bed Bug Treatment: Heat or Chemicals?
There are different methods for bed bug treatment but the most common methods are through heat or chemicals.
Chemical Treatment for Bed Bugs

Chemical treatments, in our opinion, are the best method for exterminating bed bugs. But, this method does require multiple bed bug treatments to be fully effective. Our experts are well trained and will implement our incredibly effective process for bed bug extermination. For maximum impact, we use a combination of different chemicals, such as growth regulators and pesticides, that eliminate the adults, sterilize the eggs, and then eliminate the hatchlings. In rare instances, the infestation is so rampant that fumigation is necessary; in which case, we have trusted partners we will refer to do fumigation.
Heat Treatment

Excessive heat is another way to exterminate bed bugs. These invaders thrive in some temperatures but will die if exposed to high temperatures for extended periods. The time needed is dependent on the temperature. We do not use heat treatment at Dave's Pest Control because we believe that heat is not as effective as a bed bug treatment as chemical treatment is. There are pockets in rooms and furniture where high heat may not reach, and thus, not eliminate the problem. Not to mention that heat can damage flooring and electronics. We also believe that heat can cause bed bugs to spread to other areas of the home as the bugs try to escape from the heat.
Ongoing Bed Bug Monitoring & Inspections
Since bed bugs are resilient and hard to exterminate, we schedule follow up visits with customers to provide continued bed bug treatment until we are confident all the bed bugs are exterminated.
Do you think you may have a bed bug problem? Do not hesitate to reach out to the experts at Dave's Pest Control. Even one missed pregnant bed bug can cause an infestation. DIY bed bug treatments almost never work and usually end up making the problem worse.
Dave's Pest Control is based in the Port Orange area but we provide bed bug treatment in areas like Daytona, Ormond Beach, New Smyrna, palm coast, and throughout Flagler and Volusia Counties.