Termite Treatment and Control
Homeowners Get Rid of Termites Safely & Effectively With Dave's Pest Control
Homeowners Protect Your Home From A Termite Infestation
At Dave's Pest Control, we understand just how important it is to quickly identify and remove termites from your home. When termites are left to their own devices, they can cause some major damage to your home. In some cases, termites can eat through your foundation and make your home unsafe to inhabit! At Dave's Pest Control, we offer premium termite control services that we proudly back up with our 100% Effectiveness Warranty. Contact us today to learn more about our termite treatment services and schedule your appointment within Flager, Volusia & Seminole counties!
Areas We Proudly Provide Termite Control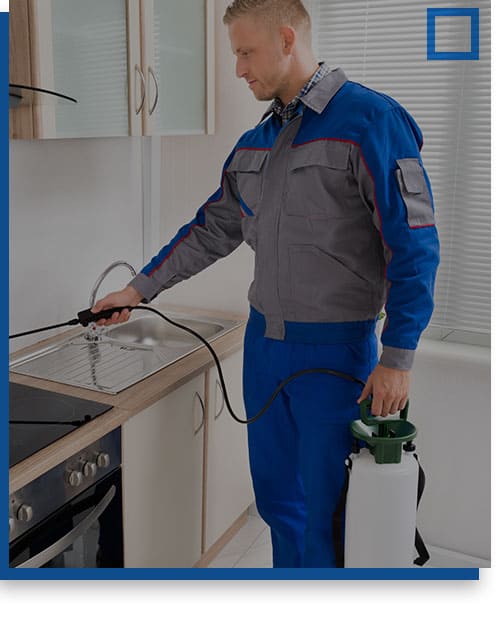 Why choose our termite treatment services here at Dave's Pest Control?
We are Flagler & Volusia county's pest control company

We offer comprehensive and free termite inspection services to give you peace of mind

We have more than 40 years of experience with termite treatment for residents and business

We offer same-day service for those who need it
If you suspect you might have termites in your home, contact our team at Dave's Pest Control right away. We'll happily provide you with a free termite inspection and help you with our proven termite treatment services!
Termite Control, Termite Treatment, & Prevention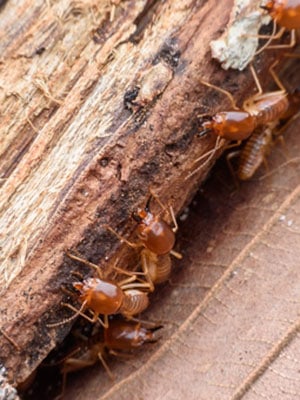 Since termites eat wood, they can cause tremendous structural damage to your home if left unchecked. A typical homeowner's insurance policy does not cover destruction caused by termites, even though they cause over 1 billion dollars in damage to homes throughout the United States each year. We can help you take steps to protect your home with our termite inspection and treatment program here at Dave's Pest Control.
Termite Treatment Services:
Termite Identification (Subterranean, Drywood, etc.) and Treatment Plan
Post-construction treatments
Pre-construction treatments
Real estate inspection letters
Ask about our Termite Warranty!
Free inspections - Buying or selling a house and need an inspection?  Give us a call!
Same-day service available!
Dave's Pest Control Termite Treatment is 100% effective against termites. No excuses. No exceptions.
Dave's Pest Control's certified termite control specialists apply the product.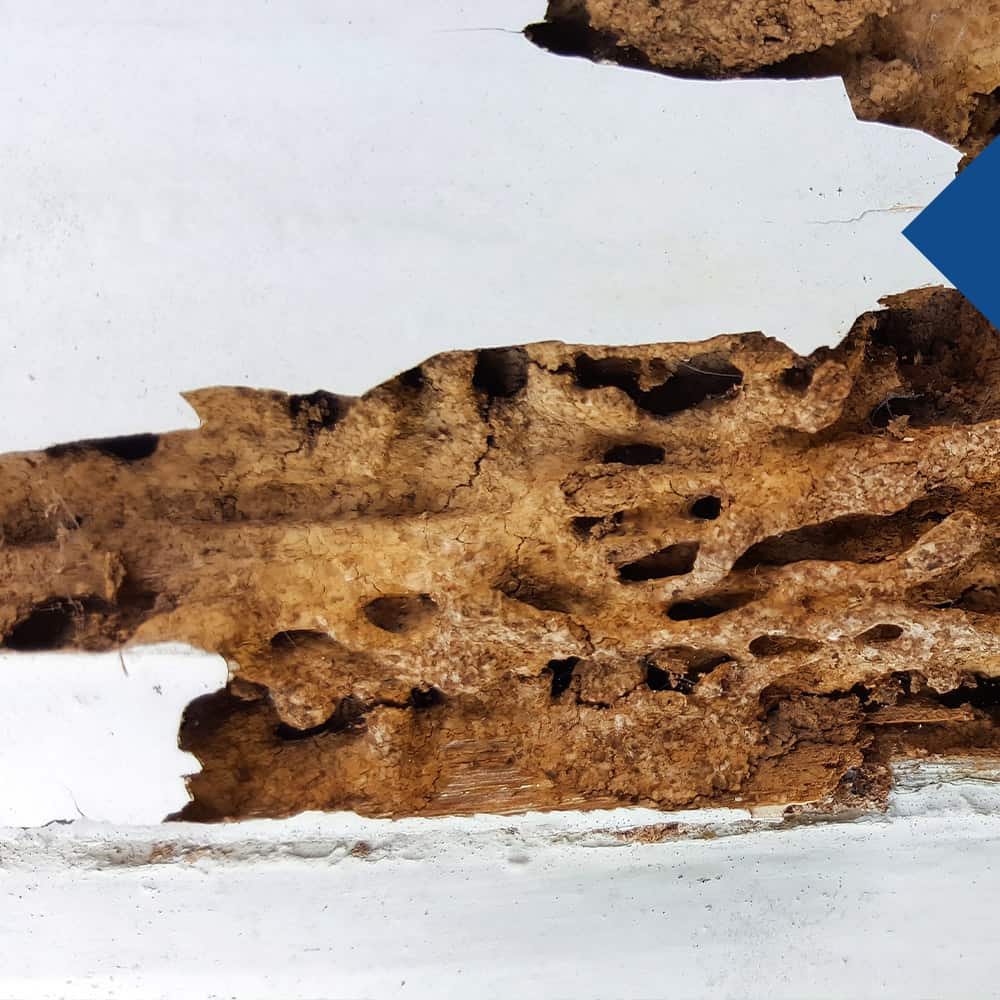 Signs of Termites
Wood Damage - This can be tough to identify because the exterior surface needs to be removed in order to see the damage. Termites will typically feed on the soft springwood and will follow the grains in the wood. Drywood termites will push pellets (Frass) and termite droppings to the outside, but Subterranean Termites will use this for tunnel construction called mud tubes.
Mud Tubes - Subterranean termites will build mud tubes from excrement and soil to prevent drying and predators. These tubes will run from the ground to the wood area. They are often found in the crawl space.
Insulation Damage - Termites will move through insulation destroying the R-Value, which is what keeps your home's temperature constant. They will feed on the paper lining designed to keep out moisture.
Types of Termite Treatments
Termatrac
Dave's Pest Control uses a device called a Termatrac to detect movement behind a surface using microwaves. Non-moving objects like studs, wiring etc absorb the waves where moving objects will reflect the waves back letting us know the presence of a termite problem.
Termite Baits & Pesticides
At Dave's Pest Control services, we offer both Sentricon bait stations with Recruit HD, and liquid termiticide treatments using Fipronil, the active ingredient in Termidor and Taurus SC. This treatment plan together offers superior termite protection and stops an infestation, while stopping it from spreading and ultimately irradicating the termites leaving your home pest-free.
The Sentricon System with Recruit HD has a specialized bait matrix that will prevent the termites from molting.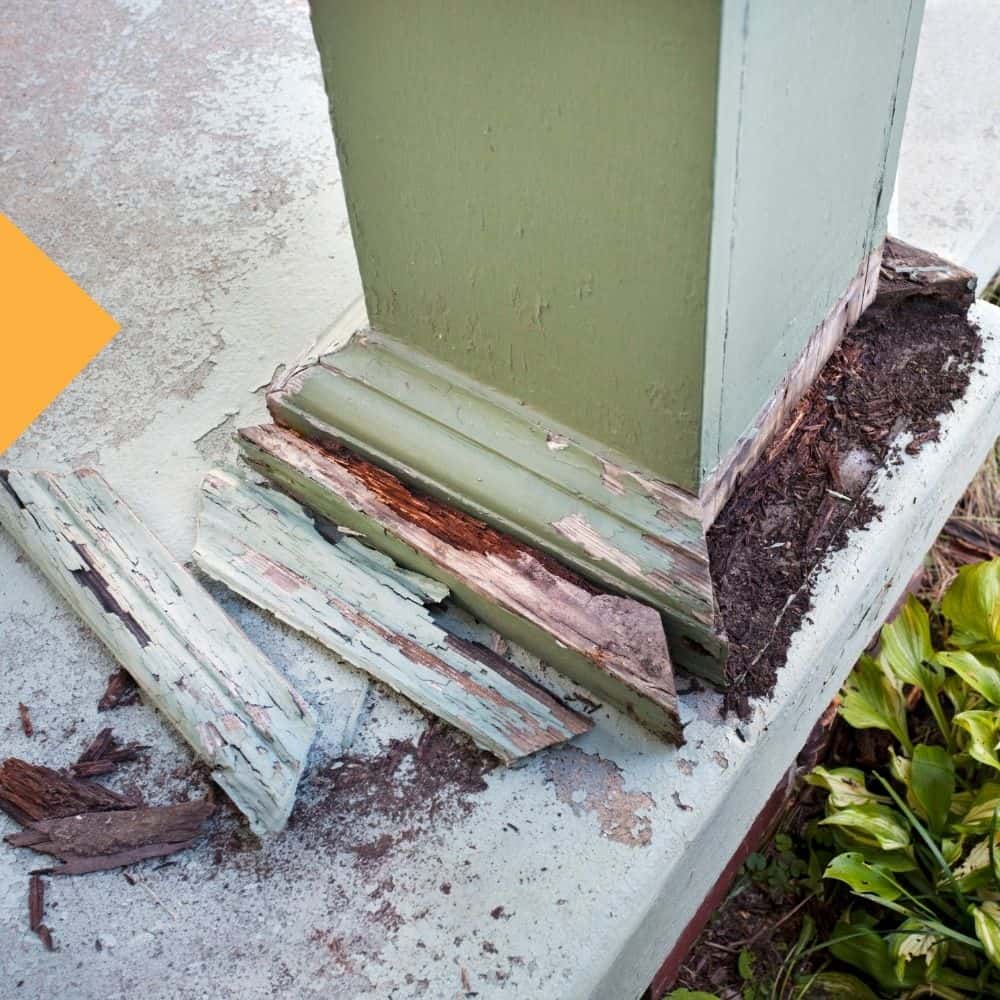 Frequently Asked Questions About Our Termite Treatment Process