Termite Control, Termite Treatment & Prevention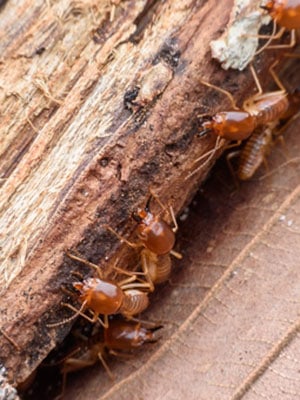 Termites eat wood, so they can cause tremendous structural damage to your home if left unchecked. A typical homeowner's insurance policy does not cover destruction caused by termites, even though they cause over 1 billion dollars in damage to homes throughout the United States each year. We can help you take steps to protect your home with our inspection and treatment program.
Termite Treatment Services:
Subterranean termites
Post-construction treatments
Pre-construction treatments
Real estate inspection letters
Ask about our $1,000,000 termite repair and re-treatment warranty
Same-day service available!
Dave's Pest Control Termite Treatment  is 100% effective against termites. No excuses. No exceptions.
Dave's Pest Control's certified termite control specialists can apply the product.