Dave's Pest Control offers a wide range of residential, commercial and industrial services to clients in Volusia and Flagler Counties. Our pest control services are designed with our valued customers in mind. Our team uses low odor products, exterior perimeter guard treatments and baiting techniques that will successfully control the majority of outside invaders while keeping insecticide use to a minimum in the interior of the property.
Our frequency of services includes:
Monthly (inside only or rotating)
Bi-Monthly
Quarterly
Once a Year
Perimeter Guard (monthly or quarterly)
We can provide eco-friendly products if requested.
Wasps, Yellow Jackets and Hornets
Dave's Pest Control provides prompt and effective elimination for unwanted wasps, hornets and yellow jackets. With proper treatment methods and protective equipment, our team is able to safely eliminate these unwanted pests from your property.
Fumigators in Volusia and Flagler Counties
Drywood Termites
Powder Post Beetles
Liquid Timbor Treatment
Spot Treatments
Satisfaction Guaranteed
Our highly trained professionals value your property and structure during any treatment. We'll work around your schedule, diagnose the size of the problem and your 
treatment needs
, and handle the problem quickly and effectively. We look forward to serving you.
We offer tent fumigation on a variety of structures – large or small.
Residential Homes
Mobile Homes
Boats
Commercial Buildings
Condominiums
Churches
Schools
Nursing Homes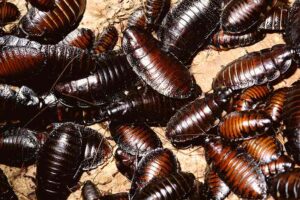 Relatives of the termite and known as one of the most common household pests, cockroaches of some type can be found all over the world. There are 30 varieties of cockroaches that cohabitate in human living environments, but even still, many people don't know a lot of true facts about these insects. This can be […]
Read More >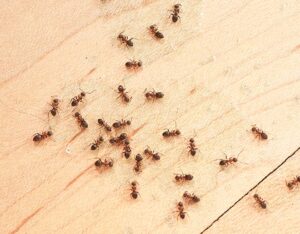 Ants are annoying inside of your home, and even when they're outdoors, ants can damage your yard. Field ants, farming ants, and army ants can all damage your grass if the situation is left untreated. Field Ants Field ants are not a specific species of ant. Rather, the term field ants refers to various species […]
Read More >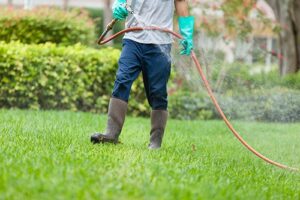 Have you ever attempted to resolve a pest problem at your home, but the insects will not go away? Hiring a pest control company to take care of the annoying insects can eliminate that headache for you, all while offering other benefits as well. Here are five reasons that you should give a pest control company a […]
Read More >