Prevent Pest Control Problems Before They Can Happen
At Dave's Pest Control out of Port Orange, we understand just how damaging some pests can be to your lawn. That's why we offer our bug spraying services for your lawn and yard. Our bug spraying services are a form of preventative pest control that keeps your lawn safe from harmful pests while also helping to provide your lawn with crucial nutrition. Call Dave's Pest Control today for your lawn spraying services and we'll give you $25 off your initial service!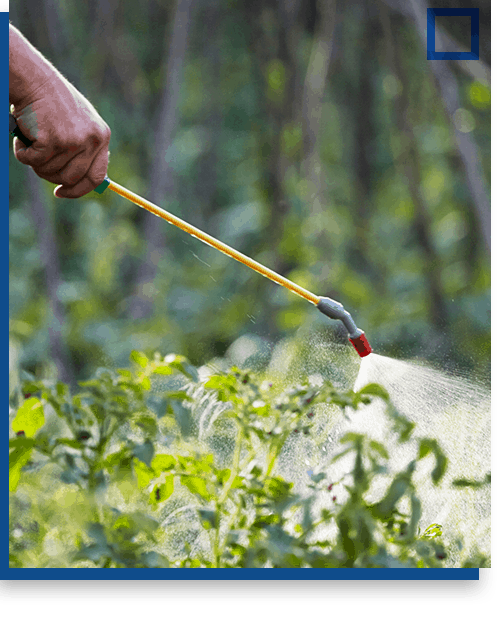 At Dave's Pest Control, we offer preventative bug spraying services for your lawn at varying intervals to meet your preferences and needs. The different intervals in which we offer our services include:
Monthly
Every Other Month
One-Time
Read more about the services included at each interval and contact us at Dave's Pest Control for your lawn spraying services in Flagler and Volusia counties!
Lawn Spraying Services in Volusia and Flagler Counties Florida
In our all-inclusive program, we will monitor the turf and treat for any exterminator problems concerning insects, disease, weeds, fungus, and fertility.
This includes six pest control treatments per year including two dry fertilizer applications and two liquid fertilizer applications. Each application will also include nutrients and insecticide for turf-damaging insects. Disease control is applied at any level of activity and weed control is applied twice per year.
this includes the on-demand application of nutrients and/or insecticides and/or fungicides and herbicides for specific turf situations.
Termites, bed bugs, cinch bugs, wild animals, and other pests will not disappear on their own. A professional exterminator is often needed since do-it-yourself solutions often do not work to eliminate most types of infestations. Learn more about the benefits of hiring a professional exterminator and pest control service.
Call us at 386-767-7451 to get a free estimate about our lawn spraying to prevent pest infestation. Also, learn about our related pest control solutions for shrub and tree care.