Keep bugs out of your greenery.
The Best Defense is a Good Offense
When it comes to keeping your trees, shrubs, and other vegetation around your home pest-free, don't wait until they have already set up shop — go on the offensive. You can make the first move against pests calling your peaceful garden a home. Our team at Dave's Pest Control operates all throughout Flager, Volusia, and Brevard counties and can help you keep the vegetation outside your house your own. Contact us today to set up regular shrub and tree services to take preventative measures against pests around your home.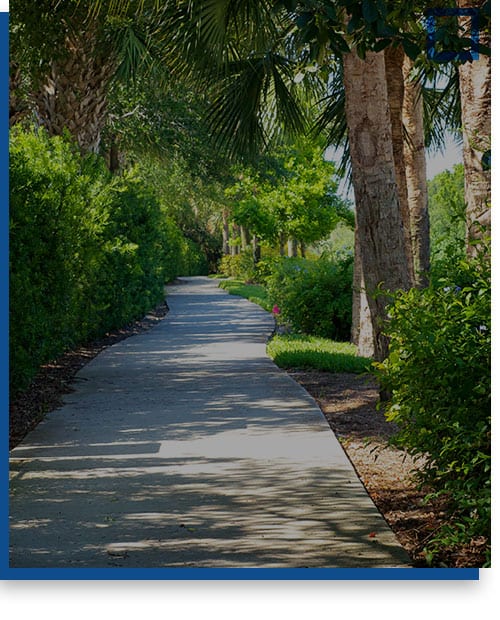 Why work with Dave's Pest Control for your preventative shrub and tree services?
We offer monthly, quarterly, and one-time services for your convenience

We help you prevent pests before they can set up shop in your garden

We are Flagler & Volusia county's exterminator and tree service

We not only prevent pests but promote the health of your vegetation

We can help you reclaim and keep your home's outdoor space
Don't wait for pests to become a problem, take defensive action with our shrub and tree services at Dave's Pest Control in Flager and Volusia counties.
Shrub and Ornamental Care Services
Certified Experts in Volusia and Flagler Counties
We provide a variety of shrub and ornamental care services designed to prevent pest infestations. We provide these services in Port Orange, Daytona Beach, New Smyrna, Deland, Holly Hill, and elsewhere throughout Flagler, Volusia, and parts of Brevard Counties.
Six treatments per year include granular nutrients twice a year, liquid nutrients twice a year, and insect and disease control on each application.
Four Treatments per year include granular nutrients twice and liquid nutrients control once. Insect and disease control on each application.
Can be at any time problems arise. Can include any combination requested.
Please 
contact us
today for more information about our Shrub and Ornamental Treatments.