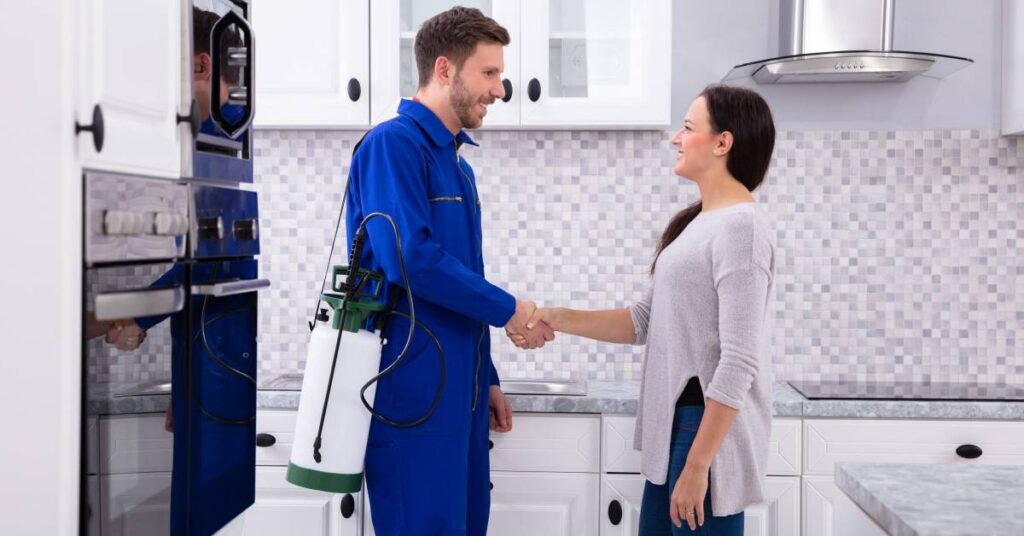 At Dave's Pest Control, it's no surprise that we come across all manner of pests here in Florida. At least in the Port Orange area, it's almost always warm and very humid — just what pests love! In today's blog, our pest control team talks a little bit about the most common pests that we encounter on a day-to-day basis. To learn more about Dave's Pest Control or to recruit our pest control services, feel free to reach out to us at any time. We operate out of Port Orange and provide pest control services all throughout Flagler County, Volusia County, and more!
If you live in Florida or have ever visited Florida for more than a few days, then you know just how bad the mosquito problems can be in some areas. That's where our professional pest control team steps in. But rather than using harmful DEET that kills much more than mosquitos, we use the proven-effective In2Care® system. This method has proven itself to be a highly effective mosquito control technique that eliminates mosquitoes from your property and prevents them from coming back, without harming other life in the area.
To learn more about our In2Care® mosquito control system, contact us at Dave's Pest Control today.
Unfortunately, another pest that our team commonly comes across is the cockroach. Cockroach extermination can be tricky. This is especially true if the infestation has had time to develop further. Cockroaches are resilient and often go unnoticed until the infestation is practically out of control. If you have seen or suspect that you may have cockroaches in your home or commercial property, it is best to call a roach exterminator sooner rather than later. The sooner the infestation is addressed, the easier it will be to remove it. Some residents and business owners believe they can deal with cockroach extermination on their own, but we urge you to contact a pest control professional. It is simply not worth risking the safety of others on your property.
Palmetto bugs should be treated the same as you would a cockroach infestation. This is because Palmetto bugs are, in fact, the species of cockroach — the American Cockroach. This subspecies of roach is common in the Port Orange and surrounding areas. Our team at Dave's Pest Control has years of experience with Palmetto bug extermination. If your home or business has any sign of these pests, be sure to contact our pest control team right away.
Another form of pest that we often see are bed bugs. Bed bugs, like many other pests, can get out of control very quickly if left untreated. Bed bugs leave their victims itchy and with little red bumps. Not to mention the psychological damage of knowing that there are tiny critters in your bed. Most commonly, bed bug treatment is done with powerful chemicals that exterminate the bed bugs and their eggs. In some extreme cases though, we have the option to bring in a fumigator to fumigate the entire property if need be.
When most people think pest control services, they think rats, mice, and other rodents. There isn't a pest control team in the country that doesn't commonly offer rodent control. This is because mice are so adaptable, can take root in a variety of environments, and are exceptional at going undetected for long periods of time. If there are few enough of them, you may not even notice they are there unless they are eating food items that you commonly use. There are some over-the-counter methods that work fairly well if your problem is fairly minor. However, if your rodent control problem gets out of hand, be sure to reach out to our professional pest control team at Dave's Pest Control out of Port Orange.
Dave's Pest Control Port Orange
And there you have it! Those are the five most common pests that our pest control team encounters in our work throughout Flagler and Volusia counties. If you have any questions about what pests we treat, where we operate, or anything else at all, feel free to check out our helpful homepage or contact our pest control team at Dave's Pest Control directly!